Considering a Transition or an Entirely New Career in Real Estate?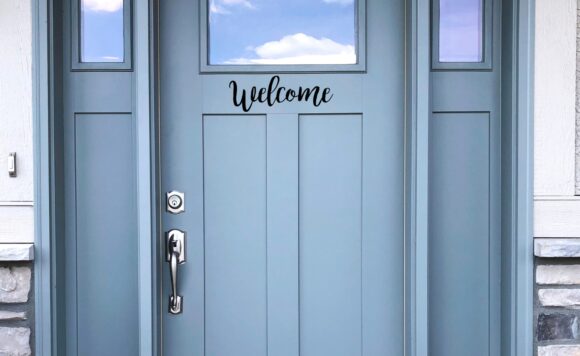 At Gatewood Properties, we pride ourselves in being a boutique brokerage with hands-on training, experienced coaching, and a positive, professional approach to the industry.
Training is done directly with the broker, who is a selling broker meaning that he is still involved in day-to-day real estate sales.
The coaching is through Neil Mathweg, nationally recognized coach.  He works to find what works best for you in your business. There are many ways to build a real estate career, and Neil is an expert at finding what works best and excites those he coaches. Here is a link to his website: www.agentrisecoaching.com
Working in real estate can be a challenging but rewarding profession. We do our best to have fun and keep a positive attitude, serving our clients well.
---
Commission Plans:
There are TWO commission plan options to try to best fit you in where you are in your business. One offers a split with a yearly cap.  The other option is a flat monthly fee with unlimited transaction.

---
Both Plans Include:
• Business building model based on team coaching
• One-on-one support, directly from the broker
• Yard signage
• Company email (backed by Google)
• Branded marketing materials
• 1,000 business cards
• Assistance with any special marketing projects
• No onboarding fees
• No minimum production requirement
---
Agent Commission and Fee Compensation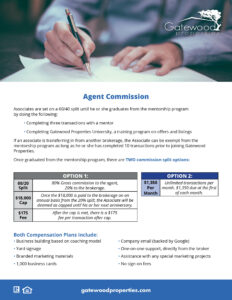 Compensation shall be defined to include commissions, buyer agency fees, referral fees, fees for negotiating construction contracts or referring customers to builders, incentives received while buying property for personal use or investment or any other thing of value received in connection with the Associate's real estate brokerage services.

For More Information Download our Agent Commission & Fee